Dutch Masters from the Hermitage back in Amsterdam till May 27, 2018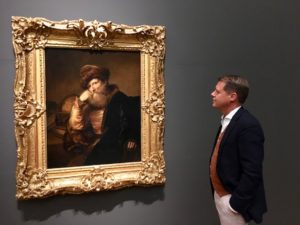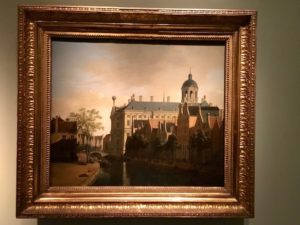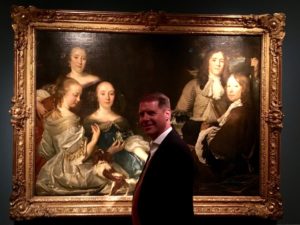 Amsterdam, October 2017...
A truly unique and once in a lifetime exposition of no less than 63 of the Dutch Golden Age painting collection of the State Hermitage museum in St. Petersburg, are now on display in Amsterdam. Spectacular treasures, including world-famous masterpieces like Rembrandt's 'Flora and Young Woman with Earrings', one of Frans Hals' renowned male portraits and Bartholomeus van der Helst's 'Nieuwmarkt in Amsterdam'. The show include works by lesser-known but still extremely impressive painters like Willem Drost, Jacob Duck, Pieter Janssens Elinga, Arent de Gelder and Emanuel de Witte. The vast majority (57) of the works normally form part of the permanent display of Dutch Painting at the State Hermitage and most have not been back in the Netherlands since they were acquired for the Russian collection.
Love of Dutch Masters
The exhibition will also explore the Russian Tsars' love of Dutch Masters and the way the artworks were traded. Peter the Great was among the earliest collectors of Dutch Masters, acquiring his first Rembrandt when he was just 25. His interest predated the craze that gradually swept Europe. In the eighteenth century, Catherine the Great built up a large collection (as did many private collectors) and nineteenth-century Tsars continued to build on her holdings, thereby helping to reinforce the growing international appreciation of Rembrandt and his contemporaries.
Get in touch for any information about this venue or tailor made programs.
Want to be informed about what's happening in The Netherlands? Subscribe to The Dutchman's Newsletter.