Jean Dubuffet – The Deep End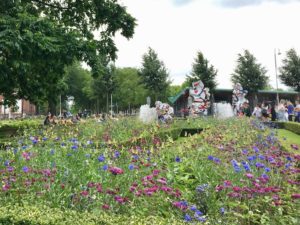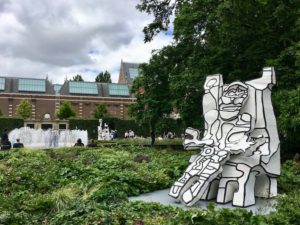 Amsterdam, July 2017...
Dubuffet is the focus of two concurrent exhibitions in Amsterdam till October 1st, 2017. Twelve large-scale statues of the French artist are on view at the open-air garden of the Rijksmuseum and illustrate 'man amongst culture and nature', a theme central to Dubuffet's work. All sculptures are from 1968 onward, and many will be shown in the Netherlands for the first time. The Deep End presents the entire collection of works by Dubuffet held by the Stedelijk Museum. Beginning with paintings and lithographs in the 1950's, and moving through the artist's shift to emphasis on paintings and sculptures in the 1960's.
The Dutchman speaks…
Combine with a visit to the Kröller Müller Museum and its sculpture garden, where you can see the world famous 'Jardin d'émali 'by Dubuffet.