2019: The Year of Rembrandt and the Golden Age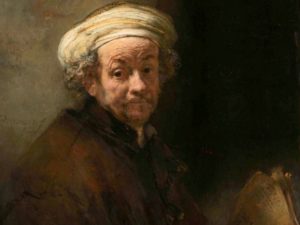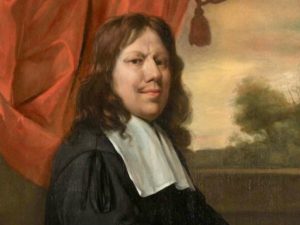 In 2019 we commemorate that the Dutch master painter Rembrandt passed away 350 years ago. Born on July 15, 1606 in Leiden, the ninth child of Harmen Gerritszoon van Rijn and Neeltgen Willemsdochter van Zuijtbrouckson. Special expositions and activities will take place in Amsterdam, Leiden, The Hague and Hoorn, celebrating Rembrandt and the Golden Age.
As a boy, Rembrandt went to a Latin school and attended the University of Leiden, despite his passion for painting. In 1629, Rembrandt was discovered by statesman Constantijn Huygens. At the end of 1631 Rembrandt moved to Amsterdam, which was at that time the largest trade center of the Netherlands, also known as the Golden age. In Amsterdam Rembrandt started practicing as a professional portraitist, with turned out very successfully.
The Golden Age was also the century of the famous Dutch masters, with besides Rembrandt, Frans Hals, Johannes Vermeer and Jan Steen. The beauty of their realistic portraits and representations of everyday life changed the art of painting.
The Lakenhal museum in Leiden will reopen after 2 years of renovation with a large exposition including the oldest known painting of Rembrandt, the Brillenverkoper. This painting is part of a series of five oil paintings, completed around 1624 or 1625, depicting the five senses. Leiden will present a true Rembrandt Experience. Apart from the museum, visitors can visit Rembrandt's place of birth, the Latin School, the University and the workshop where Rembrandt was taught by Jacob van Swanenburgh.
The Rembrandt House Museum in Amsterdam will showcase its most remarkable pieces collected over the last 108 years, his former workshop will be transformed into a laboratory-like setting, in which new insights and the master's secrets will be revealed. Unique will be to organize an exclusive afterhours visit and dinner in the old kitchen in the house where Rembrandt lived and worked (up to 18 guests)
Also, at the Amsterdam Museum, Rijksmuseum, Mauritshuis in The Hague and at the Fries Museum in Hoorn there will be special programs focusing on the master himself.
A unique opportunity to explore the richness of The Netherlands in terms of history, art and beauty in all its facets. If you want to know more, or incorporate this event into a tailor-made proposal? Get in touch with The Dutchman.