Cheese market Alkmaar, between April and September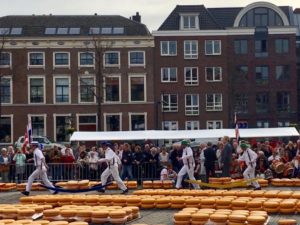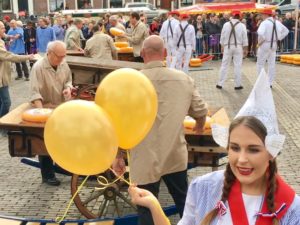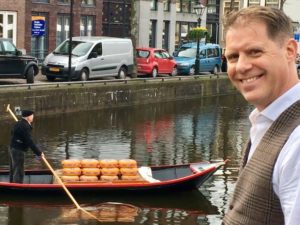 Amsterdam, March 2021...
Please note that due to the Corona virus, it is still unknown when the Cheese Market will take place again.
The famous cheese market tradition that dates back to 1593. Every Friday between April and September between 10:00 and 13:00 hours you can watch while costumed cheese traders re-enact a centuries-old practice of weighing more than 2,000 cheeses, stacking them on sled-style carriers and loading them onto trucks. Of course, don't forget to taste or buy the Dutch cheeses like Gouda and Edammer.
In July and August the market is also open on Tuesday night from 19:00 till 21:00 hours.
Watch my vlog on The Dutchman's YouTube Channel >>>