Hotel Lion d'Or Haarlem: A gem to be discovered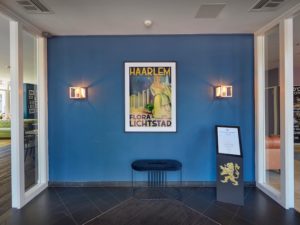 Amsterdam, November 2018…
The city of Haarlem oozes charm, with its historic Market square, the Frans Hals museum, boutique shopping and great restaurants. Hotel Lion d'Or Haarlem blends in perfectly. Renowned as the best place to stay in Haarlem since 1839, the hotel has undergone a complete transformation, combining local history, contemporary ambiance, city allure and friendly staff to make you feel at home. Breakfast is served in the cozy living room and for families the hotel offers spacious rooms with 4 comfortable beds, which is quite unique.
The location in unbeatable, next to the monumental central station, just 20 minutes from Amsterdam and 10 minutes by train to the beach resort Zandvoort. A great place to stay in 2019 for The year of the Golden Age.
For more info about this accommodation, get in touch for a tailor-made proposal.