Persijn: Dutch Eatery with rooftop greenhouse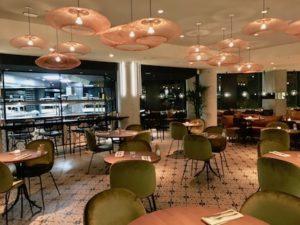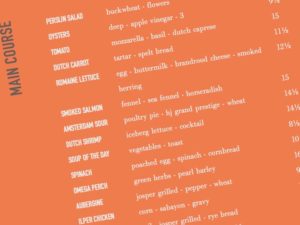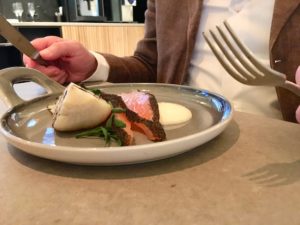 Amsterdam, April 2018...
On the ground floor of QO Amsterdam – a new lifestyle hotel committed to the world around us - I had the pleasure to dine at Persijn. The menu shows the contemporary vision of Executive Chef Alexander Brouwer at Dutch cuisine. A tasty treat of several small dishes with ingredients from Dutch soil and from their own 'greenhouse'.
At that is exactly what makes this restaurant special. On the 21th floor you'll find a unique rooftop greenhouse equipped with the latest technology and founded on aquaponics, allowing to operate as circularly and as sustainably as possible. Vegetables, herbs, fruit and fish, fresh from the rooftop garden on your plate. When we arrived and asked about the greenhouse, they proudly showed us the innovative and high-tech garden and fish tanks.
There is a nice mix of locals and hotel guests in this all-day eatery. Lowkey, friendly ambiance with a committed and attentive crew. The cherry on the cake is after dinner drinks at the Juniper & Kin kitchen garden – bar, also located on the 21st floor with a great vibe and spectacular views over the city of Amsterdam. A great experience. Amsterdam has certainly gained a new hot spot!
For more info about wining and dining in Amsterdam including a tailor-made program with interesting visits, get in touch.