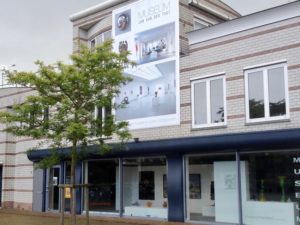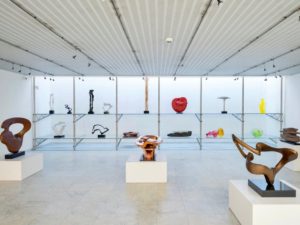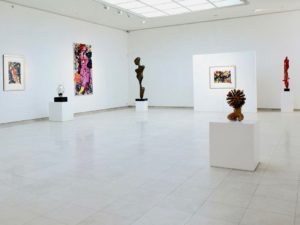 Van der Togt museum
Private modern art museum in the outskirts of Amsterdam with sculptures by Jan Verschoor, paintings by Sam Francis and contemporary glass art. Regularly changing expositions and the museum in combination with an old church next door, are for rent to host unique events.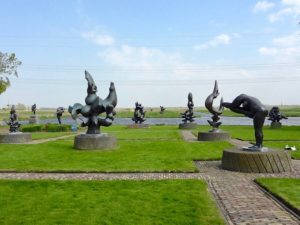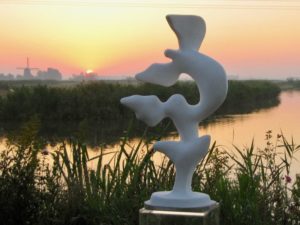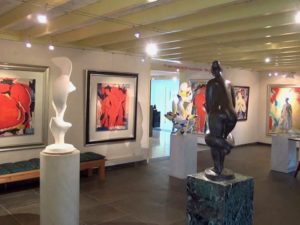 Nic Jonk sculpture garden
A museum and sculpture garden with the life's work of the artist Nic Jonk. Art and nature go hand in hand. Round shaped sculptures in bronze reflect love and fertility and shows many female shapes. The Dutchman speaks >>>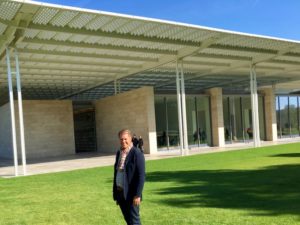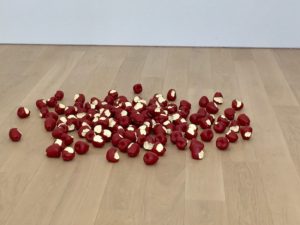 Museum Voorlinden
A striking new modern art museum nestled in a beautiful park. An initiative by the Dutch avid collector and businessman Joop van Caldenborgh, behold Richard Serra's Corten steel sculpture Open Ended, Leandro Erlich's Swimming Pool and Ron Mueck's hyper realistic Couple Under an Umbrella. The Dutchman speaks >>>
Private art galleries
The Dutch art scene is very vivid with many private collections and galleries dotted around the country. On request, special visits and meet & greet with artists or collectors can be arranged. For example Renssen Art Gallery, The Dutchman speaks >>>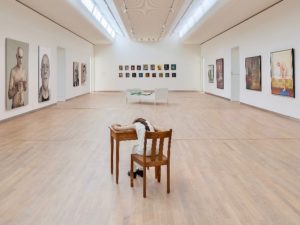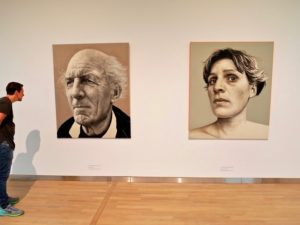 Museum of Modern Realism
The largest museum for Dutch Modern Realism, located at about 1 hour drive from Amsterdam. It houses the collection owned by Hans Melchers, containing works by leading Dutch realist artists of the past 100 years. The collection is a significant part of the Dutch national cultural heritage.