Pulitzer Amsterdam: a head-to-toe restoration of one of Amsterdam Landmarks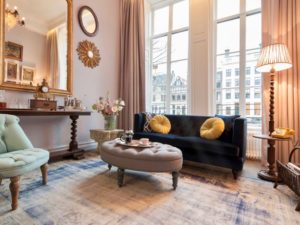 Amsterdam, January 2017…
What a joy to walk into the completely restyled and renovated Pulitzer. Designer Jacu Strauss did a great job redesigning the labyrinth of 25 Golden age canal houses with a new entrance building and a serene inner courtyard. I enjoyed a lovely healthy lunch in the pause café with views over the garden and the surrounding canal houses. For dinner restaurant Jansz. serves modern classics with an easy going Dutch attitude. All rooms have a residential feel, and really extraordinary and unique are the 5 Collector suites.
Get in touch for any information about this venue or tailor made programs.
Want to be informed about what's happening in The Netherlands? Subscribe to The Dutchman's Newsletter.