Tulips as far as you can see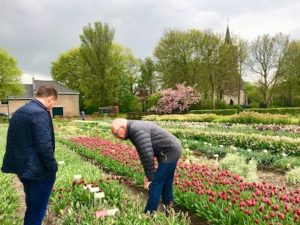 Amsterdam, April 2019...
Holland is a flowery country during spring and summer. One of the highlights is the Keukenhof. In April and May more than 7 million flower bulbs are in bloom with 800 different varieties of tulips. A unique and unforgettable experience. In addition to the more than 32 hectares of flowers, you can enjoy spectacular flower shows, surprising inspiration gardens and unique artworks: The Dutchman on Instagram >>>
For a more intimate experience (also April and May) we recommend driving north of Amsterdam were the professional flower growers have their fields and where you'll find the true history. A special visit can be arranged with a private tour with an expert of the garden. The hortus is still very traditional and off the beaten track, but their collection is amazing: The Dutchman on Instagram >>>
Or maybe you would like to visit a family run bulb farm for an insider view. A private visit to a greenhouse to experience what it's like to work on this bulb farm. What does it take before you can put a colorful bouquet on your table?: The Dutchman on Instagram >>>
Another possibility is a tour through the fields with a trailer? The Dutchman can make it happen. You will literally be surrounded by flowers while you can relax and enjoy the colorful flowers: The Dutchman's YouTube Channel >>>
Do you want to brighten up your day with a colorful visit? For a tailor-made proposal, get in touch.