Vondel Hotel Amsterdam
Hidden in a quiet street, right in the centre within walking distance from nightlife, museums and elegant shopping.
Room 01 Amsterdam
Discover the typical "feel and personal service" in a beautiful 16th century canal house in one of the three bedrooms.
The Toren Hotel Amsterdam
Voted best romantic boutique hotel, family run and located near the Anne Frank House alongside the Keizersgracht.
College Hotel Amsterdam
A 19th-century boys' school has found new life as a trainee hotel for students in the hospitality industry.
INK Hotel Amsterdam
Outgoing clientele will enjoy the friendly atmosphere in the former offices of a newspaper publisher in the center of Amsterdam: The Dutchman speaks >>>
Suitehotel Posthoorn Monnickendam
Napoleon Bonaparte stayed at this stately hospitable house from 1697. Dutch charm with gourmet dining.
Vesper Noordwijk
Trendy beach hotel with its own beach pavilion. Vintage design with North Sea views. A place for total relaxation.
Manoir Inter Scaldes
A heaven for food, nature and water lovers. Voted 'Best gourmet restaurant' in the Netherlands for many years in a row: The Dutchman speaks >>>
NH Collection Amsterdam Doelen
Stylish crisp boutique hotel right in the center. Book a premium room on the 5th floor with your own balcony and view on the Canals: The Dutchman speaks >>>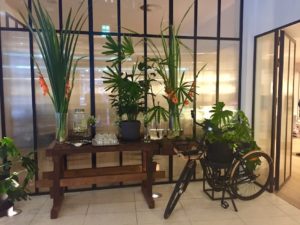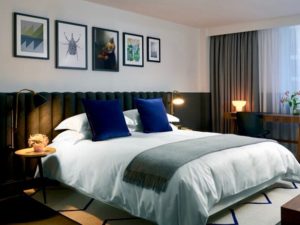 Kimpton De Witt Hotel
Upscale boutique hotel infused with the Californian lifestyle perfectly fitting in the cosmopolitan developments and atmosphere of Amsterdam: The Dutchman speaks >>>