Cruising the Kaag lakes and discover Costa Holanda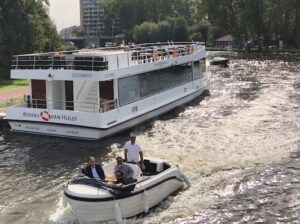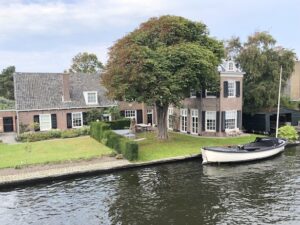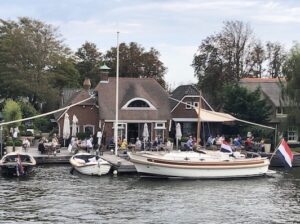 Badhoevedorp, September 2020...
So nice to spend a day discovering new products and great initiatives. After a warm welcome at Corendon Village hotel Amsterdam we discovered unspoiled Dutch landscape just 30 minutes' drive from Amsterdam on board the brand new boats of Rederij van Hulst with comfortable and corona proof flexible interior, high windows for panoramic view.
Sailing the Kaag Lake with traditional windmills and charming villages alongside, great food and drinks with lovely sunshine. What do you want more? Did you know that Rederij van Hulst also operate boat tours through the tulip fields (in season), are working on an Amsterdam harbor tour with technical visits and are flexible to cater to any special request. Thank you Nico Schilder for the invite.
Upon return we discovered the Corendon Village Hotel Amsterdam which (very clever) they turned into an all inclusive resort to offer clients a full holiday experience including cinema, spa & wellness, entertainment and various bars and restaurants and as a highlight a tour in the original Boeing 747 parked in their backyard. Did you know that Corendon also has a beach club in Zandvoort and that they have plans expending with another hotel?  Thank you Juliën van Nimwegen, Emiel de Groot, Floris Beltman and Sven Rakers for your hospitality and great day!
For more info about these venues or for a tailor made holiday program, please get in touch and hopefully we can meet in private soon.