The Dutchman, at your service
René Buyink, Travel concierge
After my study at the hotel management school of Maastricht, I had a great time working in hotels in Cannes and Paris. In 1990, I decided to return home and join the incoming tour operator ITBholland, founded by my father in 1980. Over the years ITBholland became the leading Dutch company for meetings and incentives, highly appreciated in the market. My desire to specialize and focus on my passion for tailor-made and personal consultancy, made me decide to resign from ITBholland and create The Dutchman, a new boutique DMC as of January 2017. I believe that personal relationships with travel agents and their clients will result in unique experiences. Looking forward to guiding you and your clients by showing the beauty and versatility The Netherlands has to offer as a destination.
Michel A-Tjak, Creative consultant
As a creative consultant I am involved in communication for The Dutchman. New to the travel industry, I immediately fell in love with it. Being part of creating warm memories for experienced travelers, our guests, is what I stand for. Sometimes, when you look back at your holiday or an event, it's not quite what you expected. The focus of The Dutchman is to offer you a program that will fulfill your wishes without disappointments. We even try to exceed your expectations. Just relax and enjoy your stay.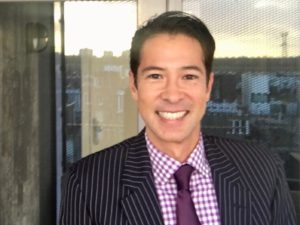 Vacature: Travel conciërge
The Dutchman is op zoek naar een ervaren Travel conciërge die zelfstandig reisprogramma's kan maken voor onze buitenlandse gasten die Nederland en België bezoeken. Vacature >>>