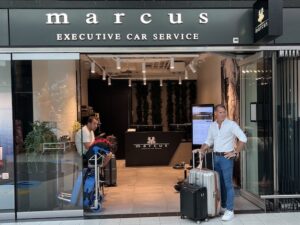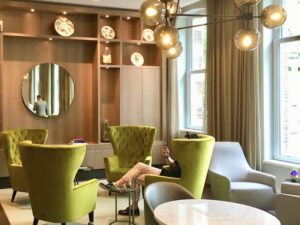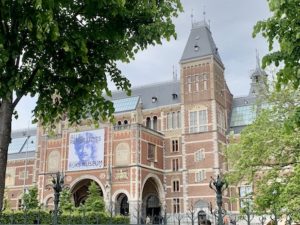 Gezocht: Organisatietalent, met affiniteit met de reisbranche
The Dutchman is een reisorganisator die op maat gemaakte reisprogramma's maakt voor buitenlandse gasten die Nederland en België bezoeken. Vanaf het moment dat ze arriveren, tot het moment dat ze weer gedag zeggen. Wil jij voor deze reizigers een memorabele vakantie maken? Dan zijn wij op zoek naar jou: een Travel conciërge die deze taken zelfstandig verzorgt, waarbij persoonlijke aandacht en service centraal staan.
Wat ga jij doen
- Zelfstandig adviseren en verzorgen van reisprogramma's en offertes
- Onderhouden en uitbreiden van contacten met reisagenten en leveranciers
- Persoonlijk ontmoeten van buitenlandse gasten wanneer zij Nederland bezoeken
- Verzorgen en begeleiden van site inspecties met buitenlandse reisagenten of opdrachtgevers
- Initiëren en meewerken aan sociale media als Facebook, Instagram, YouTube en onze site
Wie ben jij
- Je werkt op ZZP-basis met een contract en gegarandeerd aantal minimum uren
- Je bent een ervaren gemotiveerde professional (in de toeristenbranche)
- Zelfstandig, flexibel, vrolijk, optimistisch, accuraat en gezellig
- Je spreekt en schrijft vloeiend Nederlands en Engels
Wie zijn wij
The Dutchman is reisorganisator, bestaande uit drie Travel conciërges. Wij maken reisprogramma's voor individuele reizigers, families of (kleine) special interest groepen. Hierbij trachten we altijd een match te vinden tussen onze gasten en onze Nederlandse en/of Belgische leveranciers om een unieke en persoonlijke service te bieden. Wij werken nauw samen met een beperkt aantal lokale leveranciers om zodoende een constante, hoge kwaliteit te leveren. Kijk hier naar onze introductie video: The Dutchman speaks >>>
Interesse
Reageer dan nu op deze vacature door middel van het toezenden van je CV en een kort begeleidend schrijven wie jij bent! Hebben we een match? Dan willen we je graag ontmoeten om ook jou de gelegenheid te geven ons beter te leren kennen: onze en jouw ambities, kernwaarden en samenwerking.
Secundaire arbeidsvoorwaarden
In overleg mogelijk vanuit huis te werken
Reiskosten (indien van toepassing) worden vergoed op basis van openbaar vervoer
The Dutchman
IJburglaan 798
1087 EM Amsterdam
Solliciteer hier:   rene@thedutchman.travel
Voor meer info:  Rene Buyink, telefoon +31 6 40 76 39 95