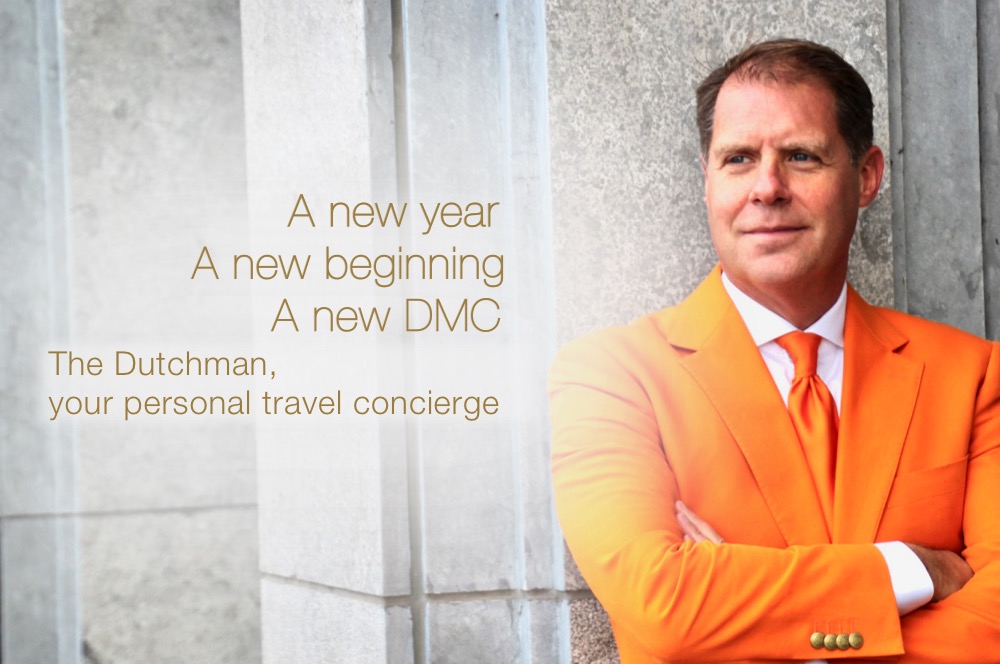 Amsterdam, January 2017...
It is my great pleasure and with pride I introduce my new boutique Destination Management Company for The Netherlands: The Dutchman.
After more than 25 years, I decided it was time to change and follow my passion to provide hands on, personal and tailor-made travel arrangements in The Netherlands.
The Dutchman reflects my passion and experience to be your local partner and matchmaker. To me travel is all about real experiences, having fun, connecting with people and learning from each other.
As a travel concierge, I love to share my personal impressions and recommendations, which will give you and your clients an honest insider view of the services we offer. On my website: www.thedutchman.travel you will find these reviews under To speak.
I look forward to renewing our relationship and collaborating with you on creating experiences that make your clients feel special.