Madurodam: a miniature park for the young and the not so young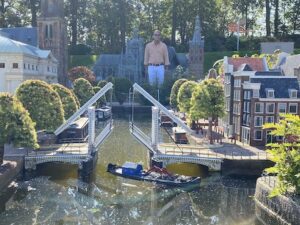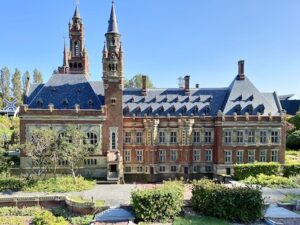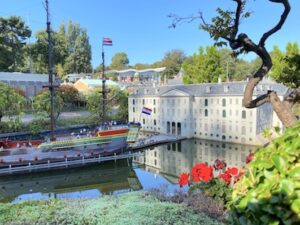 The Hague, September 2020...
Madurodam is a miniature park in The Hague. Famous Dutch sights, historic cities and major developments have been beautifully recreated here on a scale of 1:25. You can admire all the highlights of Amsterdam such as Dam Square, the Rijksmuseum, the beautiful Amsterdam canal houses and the Red-Light District. But also other cities and buildings such as the Royal Palace, Schiphol Airport, The Hague and Giethoorn.
The park opened in 1952 and has since been visited by tens of millions of visitors. Madurodam was named after George Maduro, a Dutch law student from Curaçao who fought the Nazi occupation forces as a member of the Dutch resistance and died at Dachau concentration camp in 1945.
The park also has a number of interactive attractions. All based on historical events such as New Amsterdam (discovery of the Dutch roots of the metropolis New York), the reclamation of the Haarlemmermeer and a unique flight through time and space with The Flying Dutchman.
And for those who want a unique keepsake, there is the possibility to have themselves transformed in 3D into digital and in real life. Madurodam is truly a park to see, do and experience for the little ones, the young ones and the not so young ones.