Moco Museum: making modern art available to the public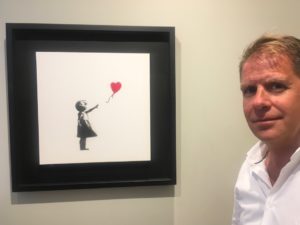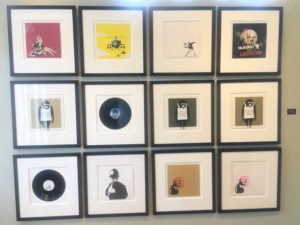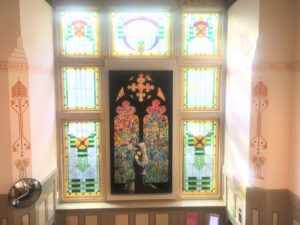 Amsterdam, November 2018...
The Moco Museum (Modern Contemporary Museum Amsterdam) is a private museum for modern and contemporary art in Amsterdam. An initiative of Lionel and Kim Logchies, owners of Lionel Gallery in the Nieuwe Spiegelstraat in Amsterdam. On display works by Banksy, Andy Warhol and Salvador Dali. The vision of the museum is mainly aimed at highlighting leaders and influencers of modern art movements such as street and pop art.
You may still remember the Sotheby's auction in London October 2018. Banksy's "Girl with a Balloon" started shredding itself just after it changed ownership for 1.2 million euros.
From January 18 to September 30, 2019, the New York artist Daniel Arsham presents his solo exhibition 'Connecting Time'. Arsham brings various disciplines back to his work: architecture, design, sculpture, film and fine art. Visitors to the exhibition imagine themselves through various installation spaces, including the Amethyst Ball Cavern and the Eroded Wallpaper Room, where they feel that they are in an alternative reality.
Interested to pay a visit during your stay in Holland? Get in touch and we love to make a tailor-made proposal for visits to this or other museums and tours through Holland, with skip the lines tickets and escorted by a specialized art historian.