Off the beaten track visits to a windmill, tea garden and winery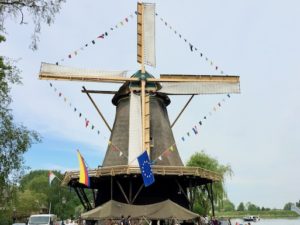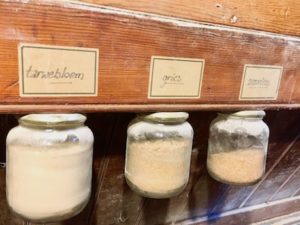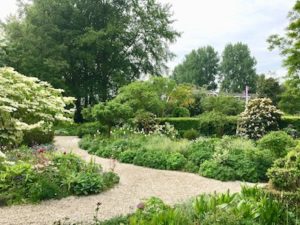 Weesp /Amstelveen, May 2018…
Just 15 minutes from Amsterdam you can discover a lovely little village called Weesp, where you will find this beautiful old windmill 'De Vriendschap' (The Fiendship) located on the banks of the river Vecht. With the help of the wind, ecological grains produce flour for delicious bread and mixes for pancakes the traditional way. A totally different experience of course in comparison with windmill city Zaanse Schans, but it is the personal touch and stories of 19-year-old miller Suzanne that makes this visit special.
Also, worth a visit in April and May is the beautiful Tea garden. Small but nice and intimate with a lot of varieties of flowers and plants.
Combine this with a visit to the winery Amsteltuin (Amstel garden) where Jan Schake and Tieke Roosen have their vineyard since 2006 in Amstelveen (a village nearby). Special cultivated grape varieties, like Pinotin, Souvignier gris, Solaris and Johanniter has made it possible to create quality wines in our cool weather climate. Over the years Jan and Tieke have devoted their live and passion not only to make amazing Dutch wines but also provide an inspiring environment for older forgetful or slightly demented people in their day-care pavilion.
If you want to know more about these off the beaten track visits, or want a tailor-made proposal? Get in touch.