Razmataz: where the locals hang out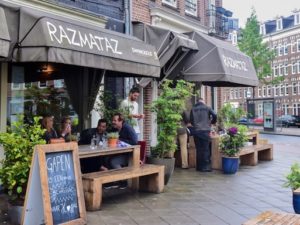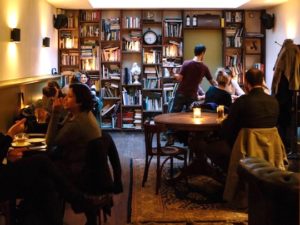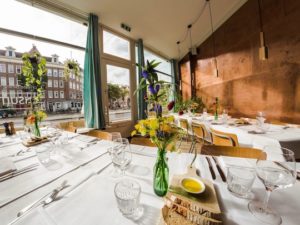 Amsterdam, October 2018...
If you're looking to dine in a homey ambiance with interesting flavors and like cocktails… than Razmataz is the place to go. 7 days a week all day dining concept with a cozy cocktail bar, a restaurant and private dining in the En suite room. All have their own entrance and ambiance.
Very special is their cocktail parring with their food creations. I know, it's a bit daring, but after my trip to Reims (the champagne region in France) were we drank champagne throughout the meal and I loved it, this can be the next 'Hot & Tempting' thing to do. You can also try their gin or vermouth tasting, with over 60 flavors of gin!
But most of all, it's the service that makes the difference. Personal stories about the food, their carefully selected wines and the eagerness to please. That is why Razmataz is very popular frequented by a lot of regulars. Famous is there Salty Sunday (and copied by a lot of restaurants) where you can eat oysters for 1 euro.
Get in touch for more information or a detailed proposal when you're visiting Holland.