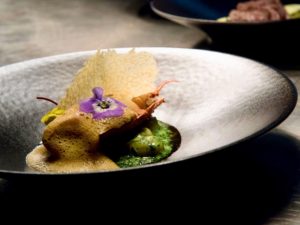 Amsterdam, December 2016...
One of my favorite restaurants with a really cool concept. The C stands for Celsius. Here it is all about the technique of creating tasty small dishes (perfect to share) prepared on different temperatures. I love the pleasant vibe with a choice of different places to sit (at the bar around the open kitchen, in one of the round couches or at the cozy wooden tables. My favorite dish; the lobster with gnocchi, parmesan and basil, precision preparation at 100°C by steam & liquid. So soft and full of flavor.
Get in touch for a tailor-made proposal including this fabulous restaurant. Want to know more about 'What's happening' in The Netherlands, subscribe to The Dutchman's Newsletter.