The Royal Eise Eisinga Planetarium: the oldest working orrery in the world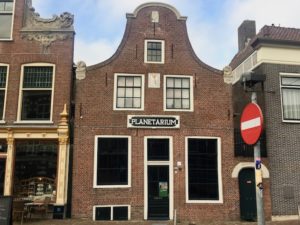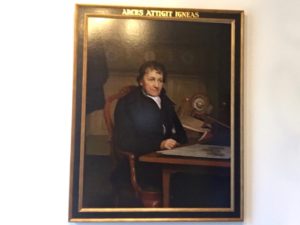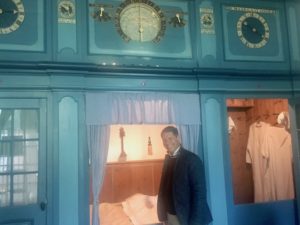 Franeker, October 2017…
This weekend I visited friends in Franeker, a city in the province Frisia in the northern part of The Netherland. An excellent opportunity to go and have a look at The Royal Eise Eisinga Planetarium, an 18th-century orrery in Franeker, built from 1774 to 1781. Although Eisinga was moderately gifted, he published a book about the principles of astronomy when he was only 17 years old. Eisinga became a wool carder in Franeker. Through self-education he mastered mathematics and astronomy, which he also studied at the Franeker Academy.
On 8 May 1774 a conjunction of the moon and the planets Mercury, Venus, Mars, Jupiter was forecast to appear. Reverend Eelco Alta predicted that the planets and the moon would collide, with the result that the earth would be pushed out of its orbit and burned by the sun. Due to this prediction, there was a lot of panic in Friesland. The canonical view holds that Eisinga decided to build an orrery in his living room to prove that there was no reason for panic. He expected to finish it within six months and eventually finished it in 1781, seven years after he started.
In 1859 the orrery was donated by the Dutch state to the city of Franeker. It has been on the top 100 Dutch heritage sites list since 1990 and in December 2011 was nominated as a UNESCO World Heritage Site candidate. It is the oldest working orrery in the world.
More info about Franeker and all the beautiful, historic and exciting places in The Netherlands? Get in touch for a tailor-made program.