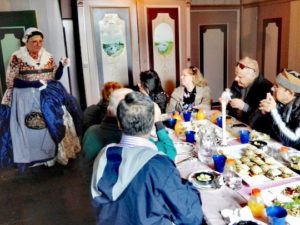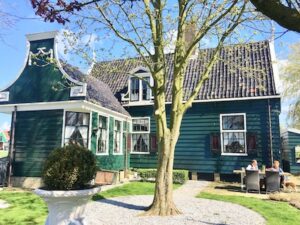 Zaanse Schans
Step back into Dutch history in this scenic village with 35 houses, windmills, barns and museums that date back to the 18th and 19th century style. Located just 20 north of Amsterdam. During the 17th century, more than 600 windmills were constructed in the area around the Zaanse Schans, creating the first industrial zone. The windmills were used, among others, to grind spices, produce paint, saw wood, and make oil. A number of these windmills still exist and can still be visited today.
Watch my vlog The Dutchman speaks >>>
Thorn
Also known as The White Village and as the smallest independent state in the Holy Roman Empire in the 12th century. Thorn is no less extraordinary today and has developed into a charming Dutch village with cobbled alleyways, small courtyards, and the beautiful Gothic church. The town is notable for its characteristic, whitewashed brick houses, providing a contrast to the dark bricks typical of much Dutch architecture, and lending the town a fresh, unique feel.
Edam
Famous for its cheese covered in red or yellow wax, Edam is full of history, charm, great hotels, and ambience. This adorable village is just 30 minutes from Amsterdam. In July and august plan to visit Edam on a Wednesday morning, to see the cheeses being weighed and traded by Edamers in traditional garb. Although Edam is known today for cheese, it was once an industrious shipyard and port. That's why, in the 17th century, the town's specialty became one of the most popular cheeses in the world. Sailors took wheels of Edam on their voyages — the cheese doesn't spoil easily and could be traded for spices and other riches of the East.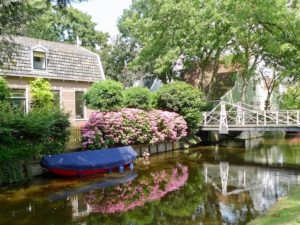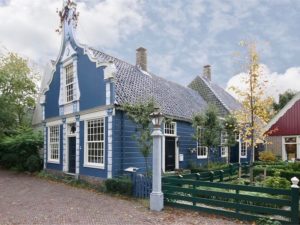 Broek in waterland
This charming village is characterized by its flat grass plains intersected by rivers, canals and dikes. The town is a picturesque and tranquil village with cobbled stone streets, lined with typical Dutch houses painted in quaint pastel colors centered around the charming village church which dates back to the 17th century. The town also features a large lake, which is the perfect spot for picnicking in summer and ice skating in winter.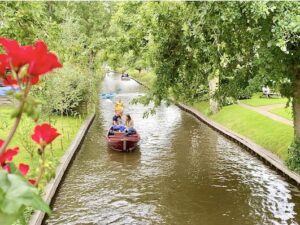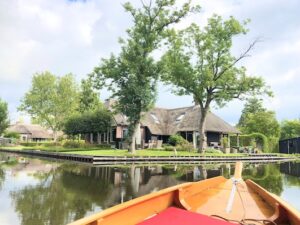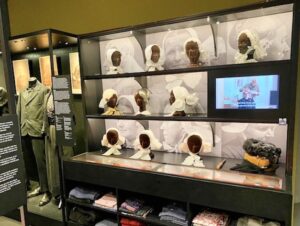 Giethoorn
An idyllic little Dutch village, Giethoorn has often been termed the Venice of the Netherlands for its myriad of canals and small bridges. There are no roads in the old quarter of the village and all travel and transportation is carried out on the water. Giethoorn differs from Venice however in its innate peacefulness; around every corner are charming thatched-roof cottages, small, well-tended gardens and lush greenery. Visitors can take a boat out onto the canals and explore the nooks and crannies of this unique village, or wander the footpaths and the bridges, stopping at one of the village's many cosy cafés. For more info, watch my vlog The Dutchman speaks >>>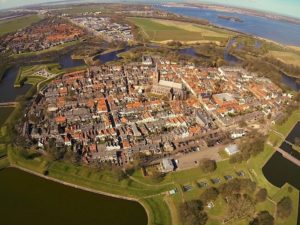 Naarden
A stunning example of a star fort, Naarden is known all over as one of the best preserved fortified towns in Europe. Star forts grew in popularity over the 15th century as a highly efficient form of defence, and are visually striking forms of architecture. The St Vitus Church, a 14th century basilica, lies at the heart of the town, while the old town hall is a wonderful example of a traditional Dutch building, with intricate brickwork, charming green shutters and a peaked roof.
Kinderdijk
The largest concentration of Dutch windmills can be found near the village of Kinderdijk ("Children's dike"). Windmills were used around 1740 to drain the excess water from the polders, which are situated below sea-levels. 19 Windmills have been preserved and deserve their status as UNESCO World Heritage. Picturesque and quintessentially Dutch.
Oudewater
A charming old town, founded in 1265, with medieval houses lining the canals. A village known for the museum de Waag (Witches Weighouse). In the past, each city had its own weigh house, where people could have their merchandise weighed before it was sold. However, a few centuries ago, these scales were also used to weigh people who were accused of practicing witchcraft. It was believed that witches weighed next to nothing. Visit Oudewater and get a certificate saying your weight is in proportion to your height.
Veluwe
The Hoge Veluwe National Park is one of the largest continuous nature reserves in the Netherlands, consisting of heathlands, sand dunes, and woodlands. The Kröller-Müller Museum with it large collection of paintings by Vincent van Gogh is located within the park. Bicycles are available for free to cycle through nature, as much of the area is inaccessible by car. My personal review: The Dutchman speaks >>>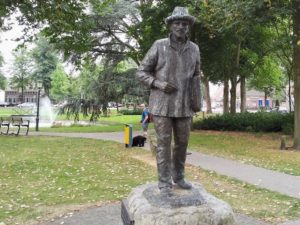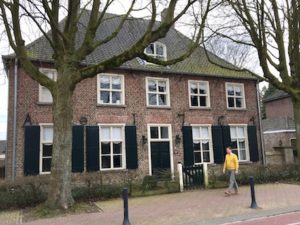 Nuenen
Where van Gogh created his first masterpiece. At the age of 30 Vincent van Gogh lived here with his parents in the vicarage of the Dutch Reformed Church. In Nuenen he would complete close to 200 paintings, numerous drawings, sketches, and watercolors; in total about 1/4 of all of his works. Enjoy a guided tour along the 20 sites where he lived and worked and combine with a visit to the "Vincentre" and the nearby village of Zundert, where he was born. More on The Dutchman speaks >>>