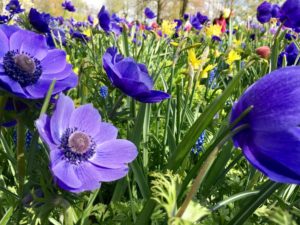 Keukenhof
World's largest flower garden where approximately seven million flower bulbs are planted annually. The garden will be open from March 22 till May 13 in 2018 and the theme will be 'Romance'. Tip: combine your visit to the Keukenhof gardens with an open boat tour through the fields or let us arrange for a biking & pick-nick tour. The Dutchman speaks... >>>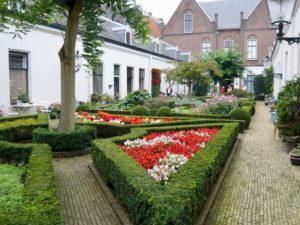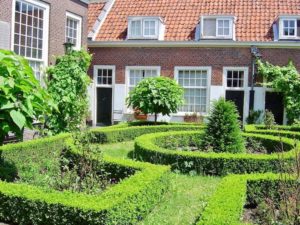 Inner courtyards
Surprising and charming are these inner yards with little houses which can be found in historic cities like Haarlem, Leiden and Amsterdam. Many are hidden behind a closed gate and still active living communities.
Appelthern Gardens
Looking for gardening ideas? With over 200 different model gardens, this is the place to keep up with the latest gardening trends and developments. For example, the Living Garden, which brings together all aspects of sustainable and living gardens in a transparent fashion.
Aalsmeer auction
Flora Holland flower auction in Aalsmeer near Amsterdam Airport Schiphol, is the largest floral market in the world and a fine study in logistics. Get up early and see how around 20 million flowers are traded and transported at astonishing speed crisscross through the world's largest covered market. On weekdays only.
Floriade world expo 2022
The World Expo Floriade Amsterdam Almere will open its doors in the spring of 2022. Almere's urban development plan is based on the Garden City Model: different city districts with green and blue belts in between, used for recreation areas, nature zones and agriculture. The focus will be on solutions to urgent and global urbanization issues, related to food, energy, water and health.