Rijksmuseum (Amsterdam)
The famous national museum of art on the museum square in Amsterdam with more than 8.000 objects on display, including famous paintings such as The Night Watch (Rembrandt), Portrait of a Young Couple (Frans Hals) and The Milkmaid (Johannes Vermeer). A must see!
Van Gogh Museum (Amsterdam)
Established in 1973 and features the largest collection of Van Gogh's drawings and paintings in the entire world. The museum provides opportunities to track the artist's development and compare his paintings to works by other artists from the 19th century – those who inspired him and those who drew inspiration from him.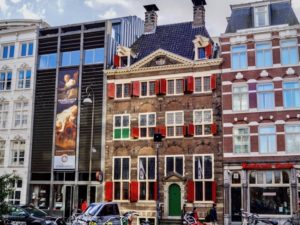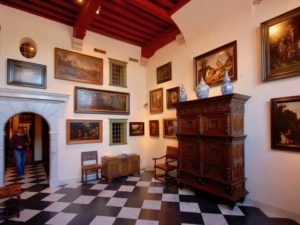 Rembrandt house (Amsterdam)
Get a glimpse into the daily life of Rembrandt in Amsterdam. Visit the studio where the artist lived and worked. Unique is the permanent collection of Rembrandt etchings, but also the opportunity of a private diner in the old kitchen or enjoy a painting workshop.
Museum of Bags and Purses Hendrikje (Amsterdam)
Started as a private collection, now grown to a precious, quirky, historically curious and delicately beautiful display of over 4.000 bags from 17th-century leather pouches to the to the very latest Gucci, Vuitton and Prada. All displayed in a splendid canal-house setting. Tip: Combine your visit with a fashion high tea, a real treat.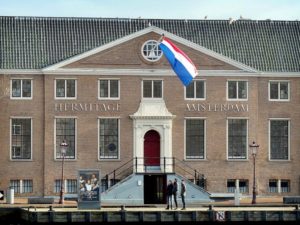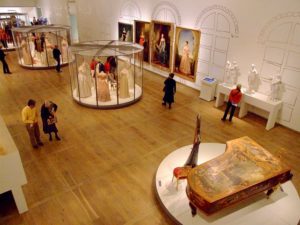 Hermitage Museum Amsterdam
In this former almshouse, treasures on loan from the Hermitage Palace in St Petersburg are shown in different themed exhibitions. Also, check out the long refectory with its organ and the 18th century cellar kitchen.
Anne Frank House (Amsterdam)
An amazing historical museum showcasing Anne Frank's life, the secret annex, and an exhibition on discrimination and persecution. Be aware that from 9 AM to 3:30 PM the museum is only open to visitors with an online ticket for a specific timeslot. From 3:30 PM until closing time you can visit the Anne Frank House by buying a ticket at the museum entrance.
Van Loon Museum (Amsterdam)
A peek indoors at the home of an Amsterdam patrician family. There are other 17th century canal-house mansion museums in town, but this is my favourite, as it somehow retains the atmosphere of an (admittedly extremely grand) family home with a beautiful formal garden and a coach house.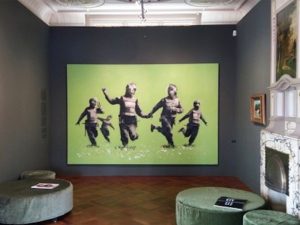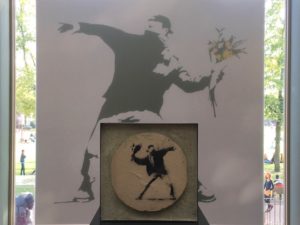 Moco Museum (Amsterdam)
The Moco Museum, in full Modern Contemporary Museum Amsterdam, is a private initiative to highlight modern and contemporary art in Amsterdam. Opened in April 2016 and located on the Museum square in Villa Alsberg, an impressive mansion from 1904. The museum focusses on the iconic names in the international art world led by the new Warhol of street art: Banksy and more. The Dutchman speaks >>>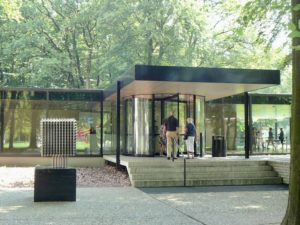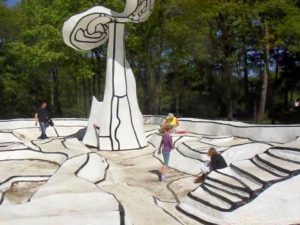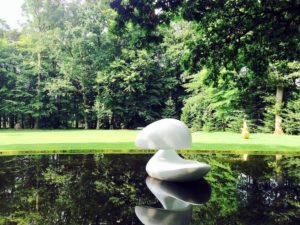 Kröller Müller Museum (Otterlo)
Founded by art collector Helene Kröller-Müller, featuring an extensive collection of works by Vincent van Gogh, Fernand Leger, George Seurat, Pablo Picasso, Piet Mondriaan and surrounded by an outdoor sculpture garden. Great to combine with the St Hubertus Hunting lodge designed by Berlage. The Dutchman speaks >>>
Frans Hals Museum (Haarlem)
Housed in a charming old men's almshouse in the city of Haarlem. The paintings in the Frans Hals Museum create a clear impression of living conditions at that time during the Golden Age. Frans Hals had an extraordinary painting style with powerful bold brush strokes. The Dutchman's YouTube Channel >>>
Mauritshuis (The Hague)
This museum in The Hague owns a large number of unique Golden Age paintings. In addition to Vermeer's ever popular 'Girl with a Pearl Earring', the renovated Mauritshuis shows works by Rembrandt, Paulus Potter, Jan Steen, Frans Hals, Breughel and Rubens.